Day 1 of my 25 posts until Christmas. Check back with me to keep me on course!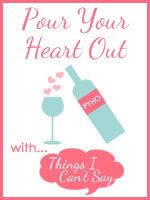 I had a realization the other day, at a staff meeting, I work in a school. The population of the school that I work in is very diverse. You have children who's parents are able to give them every opportunity that a child could dream of and there are children who's parents don't know if they will be able to put food on the table that night. Our meeting we had focused on helping those children who are at a disadvantage. Seeing actual data was a real eye opener. It made me realize that our financial "woes" are not nearly close to or can even be compared to what others go through.
My husband and I have had a salary freeze for the past two years and my husband actually lost 7 percent of his salary this year. We have had to look at what we spend and really stick to a budget. We started to save for Christmas earlier and started to shop earlier in order to "spread" out the spending. It has made me look at all the "little" thing that I would normally pick up for the stockings and think if they really need it or is it going to be something that ends up in the trash two days after they open it. Maybe all this is a good thing. It allows my family to focus on what Christmas truly is and it also will help us to focus on what we do have.
During this time of the year you hear so much about the hot new toy or getting the perfect gift. There are so many families out there that their perfect gift would be a roof over their head and a warm meal. I pray that, that will never be us and that is a gift in and of itself.